Regardless of whether you are a man or a woman, we all love fragrances or perfumes. In fact, some people like me have more than one perfume. Because I wear perfumes to match the occasion and time of day, like most fragrance fans.
Therefore, I can rightly say from my personal exp https://etcdemand.com/category/business-idea/ that buying perfumes can sometimes be an expensive affair.
However, over the years I discovered that it is also possible to get free perfumes. Obviously, no one is going to give you a bottle of an expensive fragrance unless it is a gift for some special occasion.
However, I will tell you about a couple of places where I managed to get whole bottles of perfume for absolutely nothing. You can find my tips later in this article.
Instead, I'm talking about different places where you can get free perfume samples.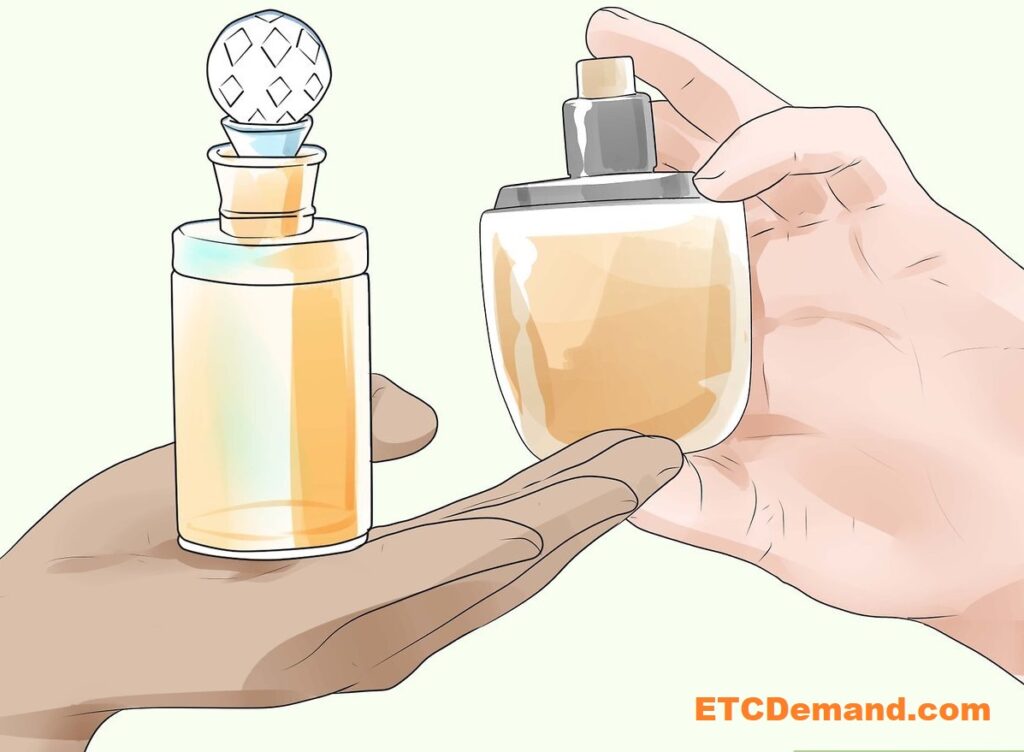 If you are also a perfume lover and would like to get these free samples, this article is just for you. I'll walk you through several ways to get free perfume samples by mail.
Reasons to use free perfume samples
There are several reasons why certain places offer free perfume samples. And there are several good reasons why you should use these free samples. I will list them below.
Humans cannot taste more than three different fragrances one after another. That's because our sense of smell or senses of smell are not tuned to smell three different fragrances quickly and notice the difference. Therefore, the free samples will help you understand the proper fragrance at your leisure.
When you try a free perfume sample, it is easy to judge whether the fragrance will suit you or not. That is because perfume smells different on different people. It depends on your body temperature, body odor, skin type such as oily, normal or dry, and many other factors.
A free perfume sample can help you decide whether you want to continue your current brand or opt for a new one that is better suited to your needs. So you can spend right instead of settling for something that doesn't suit your style and personality.
However, there is a flip side to buying free perfume samples. You can decide whether or not you want to try these free perfume samples, based on your specific needs.
Flipsides of Free Perfume Samples
While the prospect of getting free perfume samples sounds exciting, here's the flip side. Generally, each fragrance consists of four different notes.
Top note: that you can smell immediately after wearing the perfume,
Middle note: the one present after the highest note fades.
Bottom note: usually the one that will smell after you have worn the perfume for most of the day or if it disappears due to heat and other factors.
Base Note: As the name suggests, this is the base note of a fragrance that lingers long after all the others have faded. It usually lasts a few days in your clothes.
The flip side is: all perfume samples have a stronger top note. That's because perfumers want you to decide quickly when to try a perfume. Therefore, the other notes are not as prominent. Therefore, if you plan to buy a perfume depending on the samples you try, it is very possible that you will not be able to experience all the notes fully.
Perfume samples are generally known as "Tester Packs". And, as the name suggests, they are for testing purposes only, as perfume makers want to quickly impress you and buy their brand.
14 Places to Get Free Perfume Samples
So if you're wondering where to get free perfume samples, here is my list of the top 15 places. Read on because I'll also be revealing my secret on how you could get two whole new bottles of gorgeous perfumes absolutely free.
1. Duty-free shops at the airport
Although I am a perfume aficionado, the first time I got free perfume samples were at a duty-free shop in Amsterdam's famous Schiphol Airport. In fact, I had bought a couple of fragrances for my partner and myself.
The woman from the Duty Free store packed samples of up to six different perfumes in the shopping bags, two for me and four for my partner.
Duty-free shops around the world are the places where top brands launch their products for discerning shoppers. They are also very liberal with these free samples. Since then, I always have free perfume samples in duty-free stores around the world.
2. Shopping centers around the world
High-end shopping malls where you will find stores and boutiques of the top designer brands and the world's best brands are other places where you can get free perfume samples. Generally, the best brands install a kiosk at the entrance of the mall or their store.
Here they allow buyers to experience their latest fragrances. And in some cases, they also offer a sample pack or two at no cost, if you show a genuine interest in buying the perfume they're promoting.
You can also request a free sample or small test pack from the brand's store. In most cases, they are happy to give away at least one free sample pack. And if you buy something, they could add a few more different perfumes.
3. Flights on board
I generally fly first or business class whenever I travel to distant destinations abroad. Most airlines provide a small toiletry bag or toiletry kit to male and female passengers traveling in premium class on long-haul flights and especially on international flights.
These toiletries kits consist of normal things, like a small tube of toothpaste, soap, and other motley things. But some airlines are also generous enough to pack in a small sample pack of expensive perfume that you could use two or three times, depending on the volume.
As a general rule, these grooming kits are exclusively for first and business-class passengers. But if you're a member of that airline's frequent flyer club, you can ask the cabin crew or hostesses to hand you one of these complimentary toiletries kits with a small bottle of fragrance inside.
4. Duty-free on board
This is also one of the best ways to get free perfume samples if you are taking an international flight. You will know that most of the world's airlines have something known as Duty-Free or Inflight Duty-Free in-flight shopping service.
Detailed catalogs of the things you can buy during the flight are usually available in the pockets in front of your seats.
During the trip, the cabin crew will generally announce that they will accept orders for duty-free items and will bring a cart full of those items to show to passengers. These onboard duty-free purchases also include great perfumes.
And the cabin crew often gives away free samples that a top fragrance label is promoting during that season or on the specific route, and sometimes even on new releases.
You don't need to purchase anything from the onboard duty-free service to get free perfume samples, although it tips the scales in your favor if you make a purchase.
However, you can ask the cabin crew if they have free promotional samples available. They will give you one or two small sample packets, if possible.
5. Sephora
Sephora is a French multinational chain of stores that sells beauty products and fragrances, among other things. They have stores on every inhabited continent in the world and in most countries.
In fact, you may have seen a Sephora store in your city as well. And sometimes Sephora operates through small kiosks where they sell a smaller but high-demand range of beauty and fragrance products.
If there's a Sephora store near you, you can get a couple of sample perfume packs for free. Sephora is not a charity to distribute free perfume packages.
However, if you are a regular Sephora shopper, it is possible to get a couple of sample perfume packs absolutely free along with your purchases. And if you know the store staff, you can get more too.
6. MLM Associates
Multi-level marketing or MLM is one of the best side jobs or self-employment forms to earn money. There are countless MLM companies that manufacture perfumes and beauty products.
You may have heard of Avon, a nearly 130-year-old American company that makes beauty products and perfumes and is famous all over the world. Avon operates through MLM like many other companies in the field.
If you know MLM associates from Avon or other companies, you can request a perfume sample pack from them for free. Usually MLM companies give sample packages of perfumes and other products to their MLM associates to get more customers for their products.
Obviously, these are promotional packs and will contain a small volume of perfume. But it is available for free if you meet the right people.
7. Topmost Hotels & Resorts
Now, who would imagine that a top-notch hotel or resort would give away a free perfume? Nor was I expecting such a thing until I checked into the iconic Taj Mahal Palace hotel in India's port city and financial center, Mumbai.
You may recall that this hotel was also the site of the 11/26 terrorist attacks perpetrated by Pakistani-trained Islamic terrorists.
While attending a seminar, I used one of their bathrooms where there was a whole bottle of a very exquisite and quite expensive perfume. For obvious reasons, I wouldn't dare save that bottle and walk away.
Therefore, I wrote down the name of the fragrance and as I was leaving, I asked the reception staff if they could sell me a bottle of that perfume. They asked me to wait.
To my great delight, the receptionist gave me a gift-wrapped box with the perfume absolutely free, as a complement to the hotel. This magnificent French-made perfume is not readily available on the market and I appreciate the bottle that I received until today.
You can try something similar if you are a guest of any high-end hotel or resort that has such perfumes.
8. Mystery purchases
Have you ever tried Mystery Shopping? Maybe not. Let me tell you something about it. Basically, Mystery Shopping means that you will visit a store on behalf of a market research company, look at some things, buy something, and submit a review of your experiences.
The market research company pays for your efforts or allows you to keep what you have purchased.
Oftentimes, cosmetic and fragrance manufacturers hire market research companies to find out how their brand is doing or how it is being promoted in a boutique or store. And these market research companies send out a Mystery Shopper.
Basically, you will see how that brand is promoted and the behavior of your staff, among other things.
And in this process, you can also get some samples of the perfume, if the manufacturer promotes them. This is because fragrance manufacturers want to ensure that samples reach potential buyers and are not misused.
9. International airlines
And here's the second secret to how I managed to get a full bottle of gorgeous perfume from none other than Elizabeth Arden at no cost. I mean a 100ml bottle of one of the best perfumes Elizabeth Arden ever created.
To begin with, I was flying from Dubai to Taipei on the Taiwanese airline EVA Air. There was a gorgeous unisex fragrance on the bathroom shelf of the Boeing 747-400 plane.
Although reluctant to touch a jar used by other passengers and possibly handled carelessly. However, the fragrance was tempting enough to try. And it was a divine perfume, to say the least.
I unashamedly asked the cabin crew if they could give me a bottle, saying I'd be happy to pay for it. And as is typical of oriental hospitality, the Taiwanese hostess gave me a whole new spectacular bottle, only for free.
10. Magazines for women
There are several magazines that are exclusively aimed at women. Some of them specialize in fashion and beauty. Fragrance makers often turn to these top-tier magazines to launch or promote their perfume range. Therefore, they insert a sample envelope into the magazine or its outer wrapper.
If you are subscribing to any of these magazines, you may have already come across some samples from time to time. And if not, you can find out which magazines offer free perfume samples with their copies.
The flip side is that not every issue of these magazines has a free perfume sample. So you'll have to keep an eye out to check when they are available and which magazine has them.
11. Perfume testing websites
Perfume testing websites are often promoted by the best fragrance brands. Their goal is to allow women and men to try their fragrances before purchasing a complete bottle.
Here you can order a perfume sample set for a very low price. In fact, they charge you only for shipping, handling, and packaging, while fragrances are almost free.
If you're willing to pay the shipping and other costs of shipping free perfume samples to your address, try any of these worldwide perfume testing websites.
They are promoted by fragrance manufacturers and therefore you will be able to try some of the latest and best fashion perfumes for free.
12. Brand stores and boutiques
Almost all the brand stores and boutiques of the world's major brands have a stock of free perfume samples. And they are willing to give them away for free, if you can convince the staff or if you are a regular there.
I came across this practice in the Middle East, where fragrances are used very frequently by women and men. In fact, I got free perfume samples with the purchase of almost everything from clothing to skincare products.
13. Amazon Prime Samples
Amazon Prime Samples isn't exactly free. However, there is a simple tweak on how to get free perfume samples from Amazon Prime Samples. You can order a sample set from Amazon Prime Samples for a small price.
In return, Amazon, the world's largest online store, provides you with store credits. These store credits are helpful in getting discounts and taking a few dollars off your bill the next time you make a purchase for a complete package of any sample you have ordered.
If you order enough samples and get enough store credits, the perfume sample is almost free.
14. Credit card loyalty points
Now, this could be something you've never heard of. Americans waste more than $ 20 million to $ 25 million in loyalty points from credit card issuers and airlines each year.
And you could be one of those Americans who are not even aware that loyalty points can bring you great gifts. Some credit card issuers are very generous with their loyalty points. And the gifts include small bottles of perfumes from the best brands.
So, check if your credit card comes with loyalty points. And if so, request a statement. Generally, these details would be readily available online. You can also see the gifts that your loyalty points can earn.
In many cases, they include very useful and in-demand items like perfumes as well. Instead of wasting those precious points, use them to get your favorite perfume or try a new one. Worth the effort.
In conclusion
As a person who loves perfumes, I have personally tried most of these 15 ways to get free samples of perfumes and complete bottles that I describe above. You too can use these amazing tried and tested ways to get free perfume samples.
Trust me, it's worth the effort and you won't be disappointed if you do it the right way. There are many free perfume samples available around the world. And you can get some easily.