Make Extra Money by Copy and Paste Job:
We use copy-paste in our daily life for office, academic and other works. But there are many companies and of those hire people for COPY AND PASTE JOB only. Isn't it interesting?  Anyone can do it and this is the easiest job. These jobs are mainly online based on outsourcing and also part-time. So, basically you need to spend  3 to 4 hours. This job is good for housewives, students, retirees, unemployed, or those who want to earn extra money.
However, if you want to earn extra money by spending just some time in your home then you come to the right place. This article will guide you about the job, where you can get a copy and paste jobs and make some money from it.
Introduction of Copy-Paste Job
Copy-Paste job is usually a data entry job. You have to just copy documents and paste it. It may be paragraphs, information, and many more. You need a pc for this job. Because by a pc, work will be easy. You can use Android. But the main problem of a phone is – you have to copy a lot of data and that will be very hard for a phone. The work will be very mishap for you.
At first, it will be a little hard for you but when you will gain experience in this field then it will seem easy to you.
You don't have to spend much money and the internet on it. Much information or education is not necessary.  You just learn how to do copy-paste. Who does not know it?
If you are new in this field and do not know about copy-paste then you can learn it from YouTube. I guarantee you that you will learn it in 10 minutes.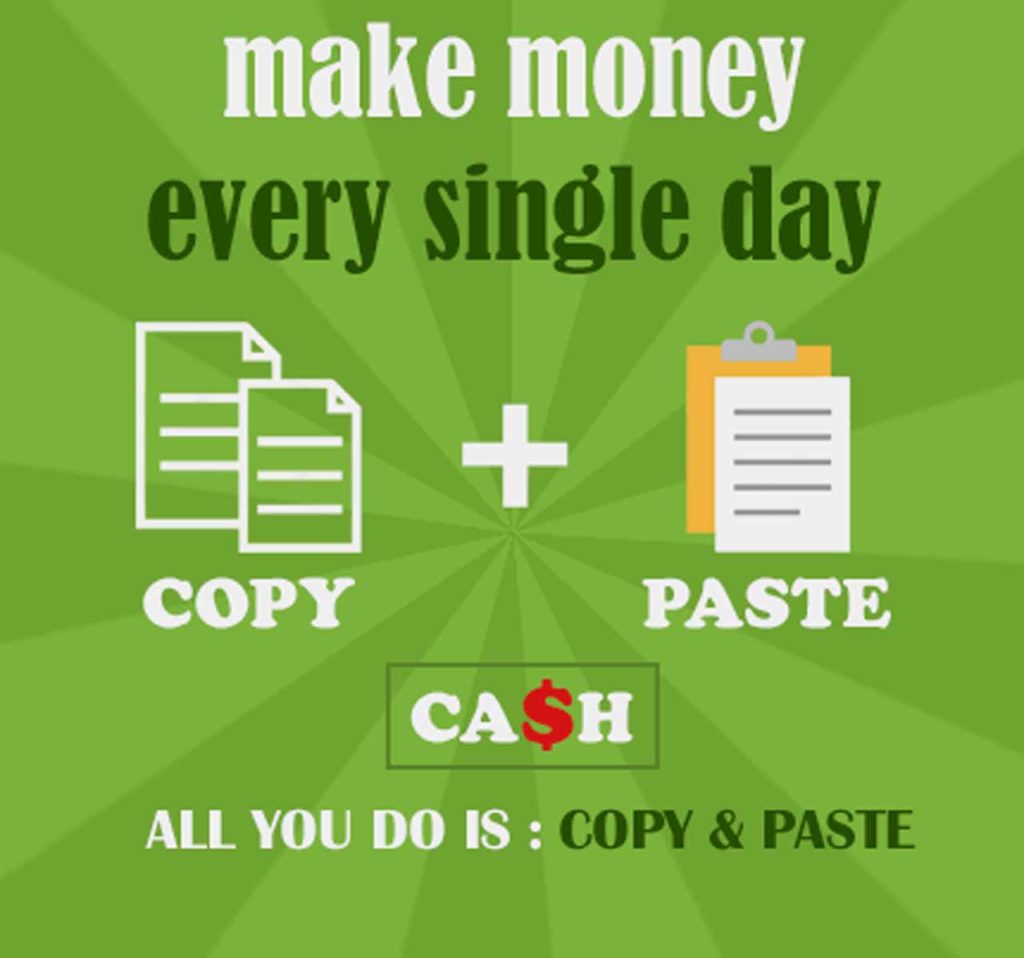 This job is easy to do but difficult to find. You can try this on both online and offline. The online job market is big. Most people do it online. That's not mean offline is bad. This just implies that the online job market is better than offline.
Craiglist is a very popular site that offers jobs. You can at first try here. Monster and Indeed are the famous job sites that offers copy-paste jobs. These are famous and trustworthy.
Basically,  any company or client wants to hire a person for copy-paste jobs. So, they give job advertising on these sites. And when you will search you will get the advertising and personally talk with the client.
Many freelancing sites like Upwork,  Freelancer.com have job sections on data entry. So, you can make your account on their sites.
On the other hand,  you can get a job from a Newspaper or from a friend or a known person who works in a company can give you the work offline. 
You should become a member of the companies where these things are done. You give them your contact number and when they need they will mail you.
Pros and Cons
Copy-pas te job has some pros and cons. Before entering this copy-paste job market you should know it.
Pros of this Job
You can do it from home and you do not need to go to the workplace or meet with clients. So, anyone can do it.
You will earn good money. Even you can do it as a permanent career.
This job is very simple to do; so, you do not need any coaching. You just have to learn some systems.
Basic knowledge of pc and language is enough.  In most cases, you do not need any experience.
Cons of this Job
It is a  little bit hard to find a job on this subject. Keeping patience is the first rule of this job.
Hacking, scam, con are scattered around online. Fake sites make traps like post jobs Advertise. And they target this job's workers and offer a lot of money. It is better to stay away from these without falling into greed
Here you will see the hard composition. It is easy to work but your little mistake can fire you.
Job Scheme 
Mainly,  clients will give you a  time and you have to finish it in time. The work time can be one day or 30 days. It depends on work.
Companies will give membership and take some money. The charge will be around $100. It will be nothing if you can earn $500 from a membership.
These days people make it a permanent career. You can easily earn $10 a day by doing work. Even many make $2000 in a month.
You do not have to invest any money on it. Make sure you have a pc with an Internet connection. But in some cases, you can use Android. 
In Conclusion 
You may want to select the job for your pocket money. But I assure you that if you keep patience and work hard then this job can make you rich and you do not need any other jobs farther.