Used Goods Resale Business
An idea to start each day more attractive and that represents a good opportunity for anyone to generate extra income is the marketing of second-hand items.
Contrary to what we might think, nowadays this kind of business is being developed with greater confidence not only in Latin American countries but now also in Spain and some European countries.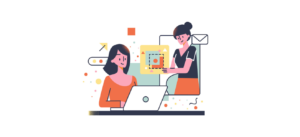 If you analyze it carefully, this kind of idea emerges as a solution to the economic crises that affect our countries and that have forced certain sectors of the population to consider purchasing second-hand products and supplies for the office, home, and even personal use only.
The main motivator for reselling is the price since for a fraction of money you can buy a good quality product that someone no longer uses, thus obtaining significant savings.
From furniture and equipment to electronic devices to toys, clothing and even automobiles, the business of so-called used or second-hand items leaves you very substantial profits with much lower costs since you usually do not have to invest in inventories.
How the Resale of Second Hand Items Works
The fundamental concept of the business of second-hand products is the marketing of items in good condition that can be purchased and resold at a lower price than their original price.
All of us at some point have wanted to get rid of some piece of furniture, artifact or article of clothing that we no longer use but we also do not want to give away because we know that it still has value and we would like to recover some of the investment.
Hence, the business strategy is to function as an intermediary between seller and buyer.
For this you must choose some product lines that may interest you and receive them on consignment to the person who needs to get rid of them.
That means that you do not have to purchase the product but only have space to store it for a predetermined time, which makes the business quite attractive.
The seller will give you a minimum price to negotiate and this will allow you to establish a profit margin for the sale of said product. And in the event that the same after a certain time does not sell, it can be returned to its original owner without further commitment on both sides.
Meanwhile, the final buyer has the opportunity to get a good product, usually with minor signs of use and for a much more affordable price than buying a new one.
Used Goods Resale Business
The Refurbished Concept
Another variant of the business also involves the restoration of second-rate products, more elegantly called refurbished, which can earn you profits of up to 100% and require very little investment.
This modality is widely used by electronic device manufacturers and consists of receiving a product in good condition, restoring it, eventually changing some parts, leaving it in optimal condition and reselling it for an attractive price but always less than the price of the new product.
This is commonly done on laptops, cell phones, and is also applicable for furniture, appliances, clothing, etc. Even in homes !
Negotiating Used Items
One of the great advantages of this business idea is that there are many product lines available from which you can choose those with which you feel most comfortable to work.
For Example:
Electronics: desktop computers, laptops Cell phones, iPods, palms
  And accessories.
Office Furniture: desks, filing cabinets, chairs
White goods: washing machines, refrigerators, stoves
Clothing: lady, gentleman, children, shoes
Home: televisions, sound equipment
Automobiles: tires spare parts, accessories
Properties: Houses, Apartments, Land
Video Games: controls, memories, consoles, CDs
Others: Antiques, toys, books, collectibles and more
As an interesting option you also have the possibility of handling offers or haggling on the part of the buyer since the owner will be the one who has the last word regarding the price and you finally receive a commission for the sale.
You can organize bazaars or sales in your neighborhood and later you can with a little more capital acquire the products at a better price , especially those that you consider more attractive or that are a fact that are in demand in the market. You can even have your own store, such as tires , household items, clothing and cars.
Finally, it is also important to note that there are options such as imported bales of clothing, shoes, tires or toys that you can buy for a very good wholesale price and market them per unit in the popular sectors obtaining an interesting profit.
You should not forget in your business plan aspects such as:
Freight and transfers: This must be covered by the buyer.
Storage: This should be considered as a fixed expense within your commissions
Promotion: in case you use marketing tools like radio, press or internet
Repairs: this is an item that you can consider to offer owners an improvement when their item warrants it, of course with a cost for your services. The rule is: a product in better condition, it sells better and faster.
You already know, if this idea of ​​entrepreneurship clicks on you and you want to start today, start by looking for the items that you have stored at home, that are no longer useful to you and that you could sell at a garage sale in your neighborhood!
You will be surprised by how interesting it can be to set up this business.
Used Goods Resale Business