"The silent patient" published in 2019. And one single book makes Alex Michaelides rich. It was his debut novel. There are several examples of authors who earn a million dollars from a single book. As long as the book continues to be sold, the writer will continue to earn more money.
If you are planning to write a book and want some ideas about the income of authors then this article is best for you, which will give you the notion of a writer's income in each book.
A good book makes good money. In a general way, an author gets  advance and makes less than 60 percent on each book.
Books are sold that create interest in people's mind. But some  genre's books never fail to earn good money. 
Here you will see the categories with description.
1.Spiritual or Religious: "Holy Bible" is the best selling book of all time. Everyone has a soft corner in religious things. Most people are preferring to buy a religious book rather than another. It is always on the top list.
2.Biography and Autobiography: Real-life story is always interesting. If you search then you will get "untamed" by Glennon Doyle at the top of the chart of the best selling.  "Becoming" by Michelle Obama is still in number 2 of the best selling.
3.supernatural and fiction: Now- a -days writers create new ideas in this genre. Especially, in movies, dramas. Supernatural is a trend now. That's why producers, publishers agree to spend a lot of money.  
For example "Harry Potter" by J.K.Rowling is the all time best selling fiction book.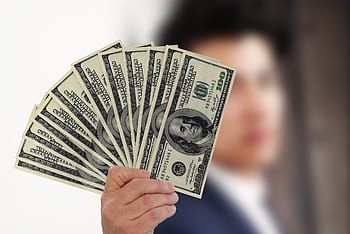 4.kid's Book to earn a million dollars: "Aladdin"(original story) by Syria Christmas, "The Jungle Book" by Rudyard Kipling is a very popular stories and people made films on these stories. However, the authors are not alive but they became famous. 
"The Lord of the ring" by J.R.R Tolkien sells  his book more than 90 millions copies. 
5. Ideological Book: "The future we choose  " is published in 2020, makes a place in top-selling books. Ideological books always depict the true society,  philosophical judgment, in front of the man. Society, politics are always the top topics for discussion.   People do not accept these types of writing but they prefer to read it always. The trend has been going on for ages.
Now, we will take a look at how  authors can earn  money by writing  a book.
1.Print-Publishing: A writer has to fix a person who will do every work including a talk with publishers, Agents;  about money, profit, etc. Usually, a writer gets 55 to 60 (in some cases) percent per book. If any author wants that he will do such himself that he can do it. But these are very troublesome. However, fixing another is also costly. The profit may increase if the author has the experience and based on selling copies.
2.Digital publishing: Barnes and Noble.INC is a US bookseller.  Here authors can earn 55 percent profit. Authors can publish books without much problem. They give one ISBN code for each book. However, in March 2020," Barnes and Noble" stopped selling books and stopped 400 shops because of COVID-19.
Hodder and Stoughton is a very famous British Publishing. They had published many famous books. Anybody can publish his book through it. The system is almost like Barnes and Noble.
Amazon.com creates Kindle Direct Publishing (KDP) ebook readers and buyers. The author can independently publish their book Every time an author's book is borrowed and pages are read,  the author earns a share of a monthly fund,  which is $28.5 million,  for a per-page rate of about half a cent.
3. Earn money by writing scripts:  A movie is the same as a book. A good script makes a good movie. Many authors prefer to write about scripts. It is more profitable.
GRRM makes money by his epic fantasy novel "A Song of Ice and Fire " which we now know as "Games of the throne ".  Other writers also work in this sector and make money and gain fame.
"Parasite" won oscar in 2019, which is a black comedy. Everyone applauded about the script. The script was really amazing. The writers Han Jin-Won and Bong Joon-Ho are now popular writers.
4.Unorganization market: unorganization markets usually prints cheap novels, most of them porn.  They have actual permanent addresses or information. Writers mainly come here to earn some money. They have to pay less than other publishing houses. Authors get more than 77 percent profit from here. No royalty involves here. These organizations are also known as "Black Market".  Actually just some local authors publish their books to earn some money.
Global Book Industry
According to the statistics,  Digital books make a separate and big market.  However, the e-book is generally cheaper than print books.  
Global market size to reach $124.2 Billion by 2025.
In 2019, about 70 percent American people said that they have read books within a year.
In Us, where people prefer e-book and 60 percent of men read books. . which is high.
Print book sales increased by 13 percent in 2018, with 696 millions units sold, according to a recent report from NPD Group.
The research said," Average self-published, the digital-only book sells about 250 copies in its lifetime. By comparison, the average traditionally published book sells 3000 copies ".
In Epilogue, the Authors get half from the sale. It can be more. If 250 copies sell then profit may be little but selling more than 1000 copies makes authors rich. But first, you have to write a good book.